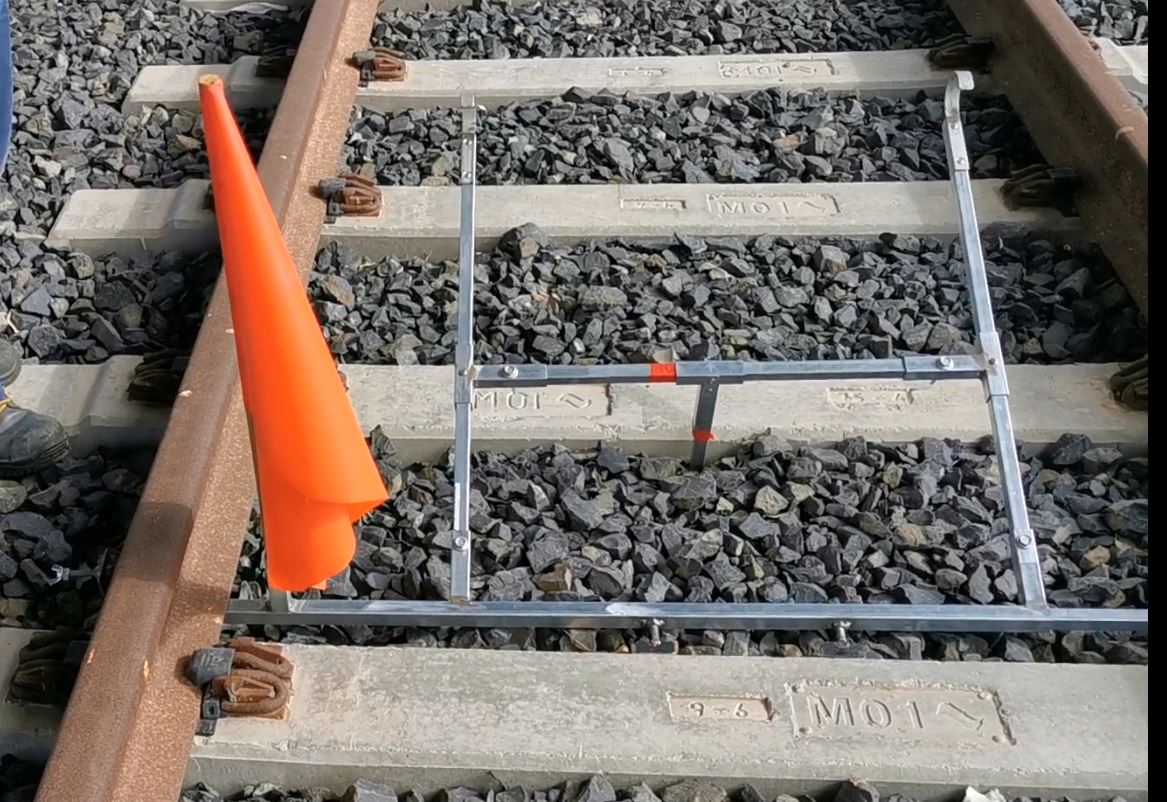 The Emergency Stop Devices is shown in the image on the RHS when attached to the track.
The quick setup mechicism allows the ESD to be installed quickly typically within 1-2 minutes so the area is protected against train movement by rolling stock working in UTO. It can be removed and packed in its transport box or custom designed bag in a slightly shorter time
There is no other protection system like this and it is guaranteed to stop a train by activating the trains obstacle detection bar.
With no driver and no time to act by contacting the OCC when a UTO train is spotted, this method is the last line of defence to protect your work crew and the lives of the people on the train.
Please contact me for a quote or more infromation in how this device works, I am happy to organsie a demonstration at the Sydney Office or at an agreed location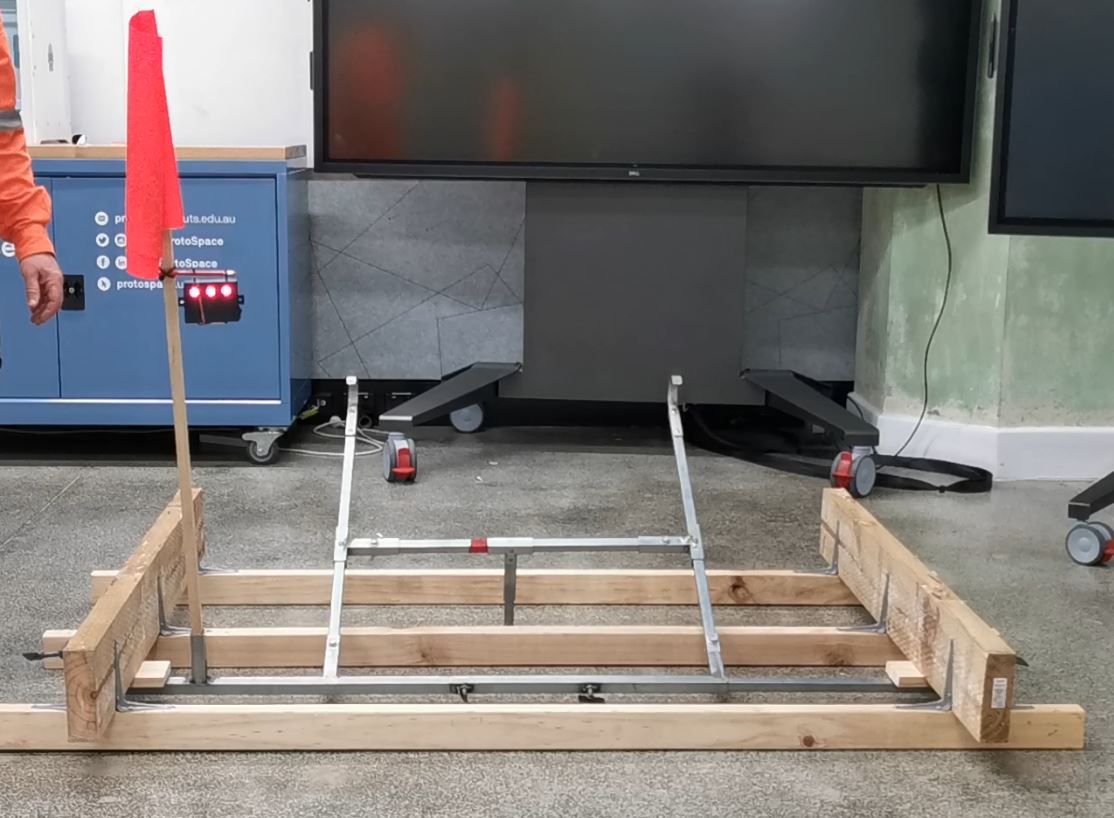 The ESD shown on the right is connected to a track simulator that is configured for Standard Guage track 1435mm with 60KG rail.
The patented ESD comes in its own box with the modified hooks, flag, quick connect rail brackets along with the latching system and instruction on how to set up or remove the ESD.
Also included is the specially designed flashing unit with red and yellow leds so the protected worksite can be seen by road rail vehcles on approach. They are available in standard version or USB battery bank connect or they will last the weekend without a battery change.
The contents are shown in the image below